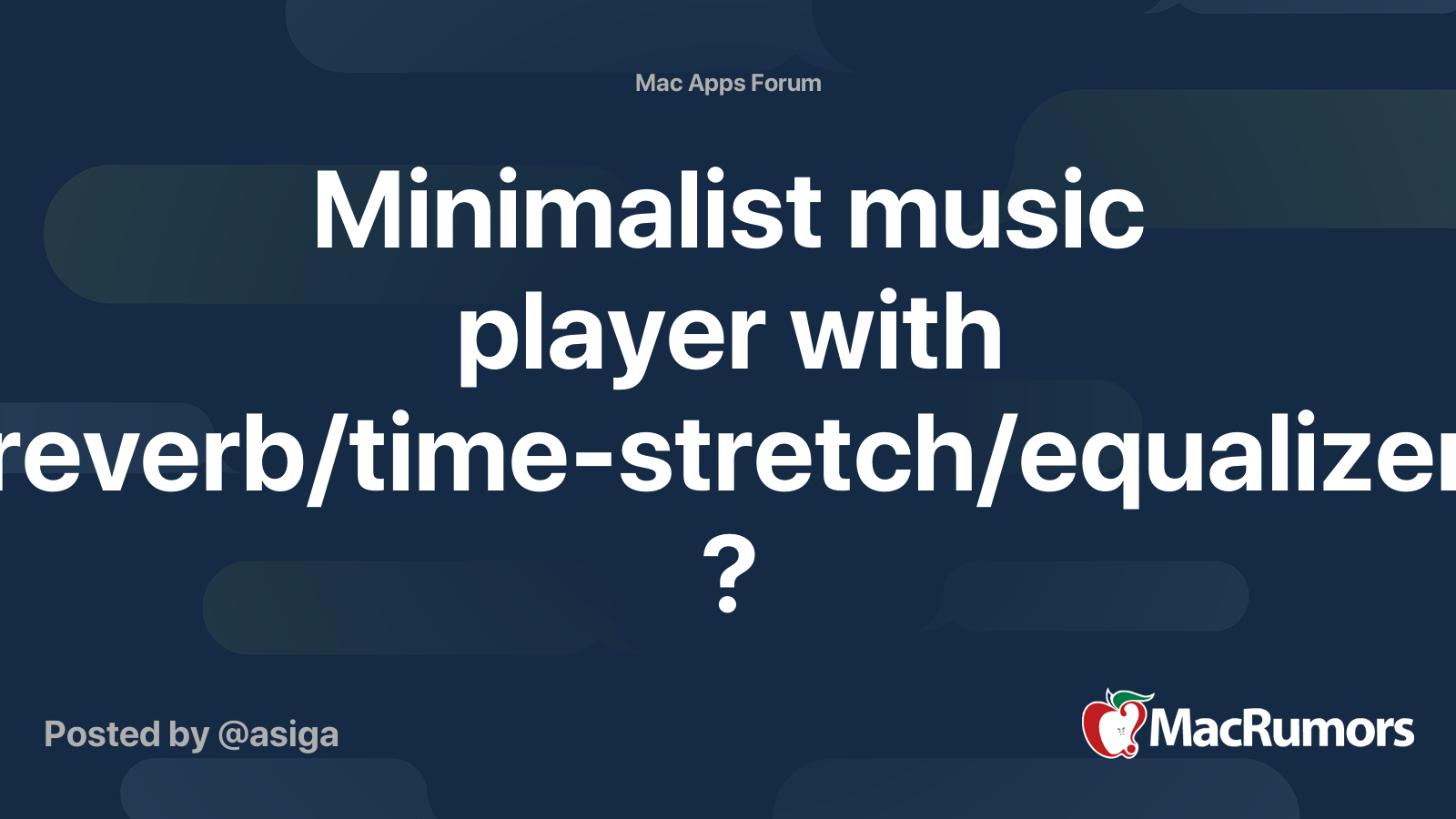 Minimalist music player with reverb/time-stretch/equalizer?
I've been using the old version of Vox player for decades (I mean, when it was the greatest minimalist player you've ever seen). Now I have no other option but to update MacOS to versions that cannot run 32-bit apps. The old Vox player is 32 bit, and the new one is the complete opposite of the type of player I need, so I'll switch to another.
The features I need are:
As minimalistic as possible (simple app, just drag into apps, no obscure files left behind).
Play common music files (mp3, wav, flac,… I don't need fancy formats).
Realtime reverb (if it uses Mac Audio Units, like the MatrixReverb like Vox did, that would be perfect).
Real-time speed change without changing pitch, and vice versa (i.e.: time stretch).
Real-time equalizer.
Preferably no "music library" (I prefer to manage the files myself and play the folders directly).
After some research I just found Fidelia, which really reminds me a lot of the old Vox player (well, it uses the music library concept, which I really hate, but seems to be non-intrusive, i.e. 'it only stores links to your song files in a sqlite3 index which is stored in your ~/Library/Application Support/Fidelia folder…not my preferred solution, but I can live with that).
On the plus side, Fidelia supports Audio Unit, which means I get Apple's great MatrixReverb, as well as the Graphic EQ).
On the negative side, there is no time limit, and I really want that. It only supports audio units, and I don't know of any audio units for time stretching. Do you know any?
Do you have any other suggestions besides Fidelia, or know of a time-stretched audio unit that I can install?