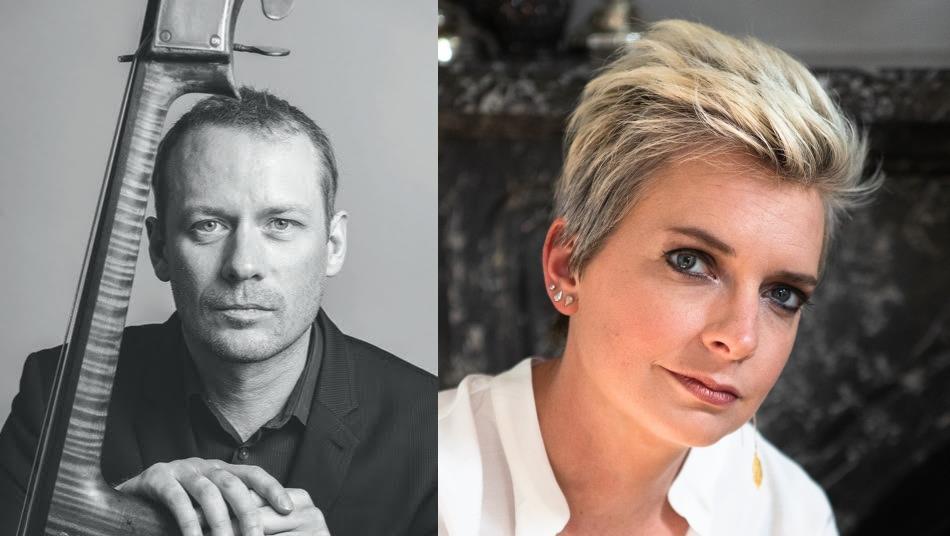 New Heads of Department at the Royal Academy of Music | News
The Royal Academy of Music has announced Catrin Finch as harp conductor and Graham Mitchell as strings conductor from the 2022/23 academic year.
Finch succeeds former LSO Co-Principal Harpist Karen Vaughan, and Graham succeeds cellist Jo Cole. Both Cole and Vaughan have served as department heads since 2010.
Mitchell is a highly sought-after bassist, chamber musician and teacher. A former student of the Academy, Mitchell remained a double bass teacher after graduation. In recent years, he has held the position of principal double bass teacher at the Academy and was appointed double bass teacher Serge Koussevitzky in October 2021.
Finch, also an Academy alumnus, was Royal Harpist to HRH The Prince of Wales from 2000 to 2004 and has performed with many of the world's finest orchestras. She has recorded for most major international record labels including Universal Records, Deutsche Grammophon, EMI and Sony Classical, both solo and with notable artists such as Bryn Terfel, Sir James Galway and Julian Lloyd Webber. She demonstrates versatility in different musical genres ranging from solo classical recitals and concertos to crossover mixing and her own 14-piece band CF47. Finch is committed to promoting the harp, and classical music in general, to new and wide audiences.
Academy Director Jonathan Freeman-Attwood said: "These are two wonderful new appointments. Catrin Finch is one of the world's greatest harpists, an extraordinarily committed advocate for her instrument and extremely dedicated to mentoring and guiding young musicians.
"I am also delighted that Graham Mitchell is continuing the exceptional work of Jo Cole. Graham is another renowned instrumentalist and a passionate teacher deeply committed to the development and well-being of students.
"The two new conductors are committed to the crucial task of identifying talented young musicians from all walks of life and providing students with the skills and experiences that will prepare them for a rapidly changing professional environment."